Hotel
In Contursi Terme, in the beautiful scenery of the Valle del Sele, Terme Capasso is a paradise for those who want to pamper themselves and take care of themselves. A unique hotel that houses a large thermal park conveniently accessible from the rooms with the hottest spring water in the destination.

Surrounded by nature, Terme Capasso is waiting for you to experience a relaxing and rejuvenating stay. Right from the cozy atmosphere of the rooms to the exclusive treatments at the Spa, the spa wellness experience will be truly complete.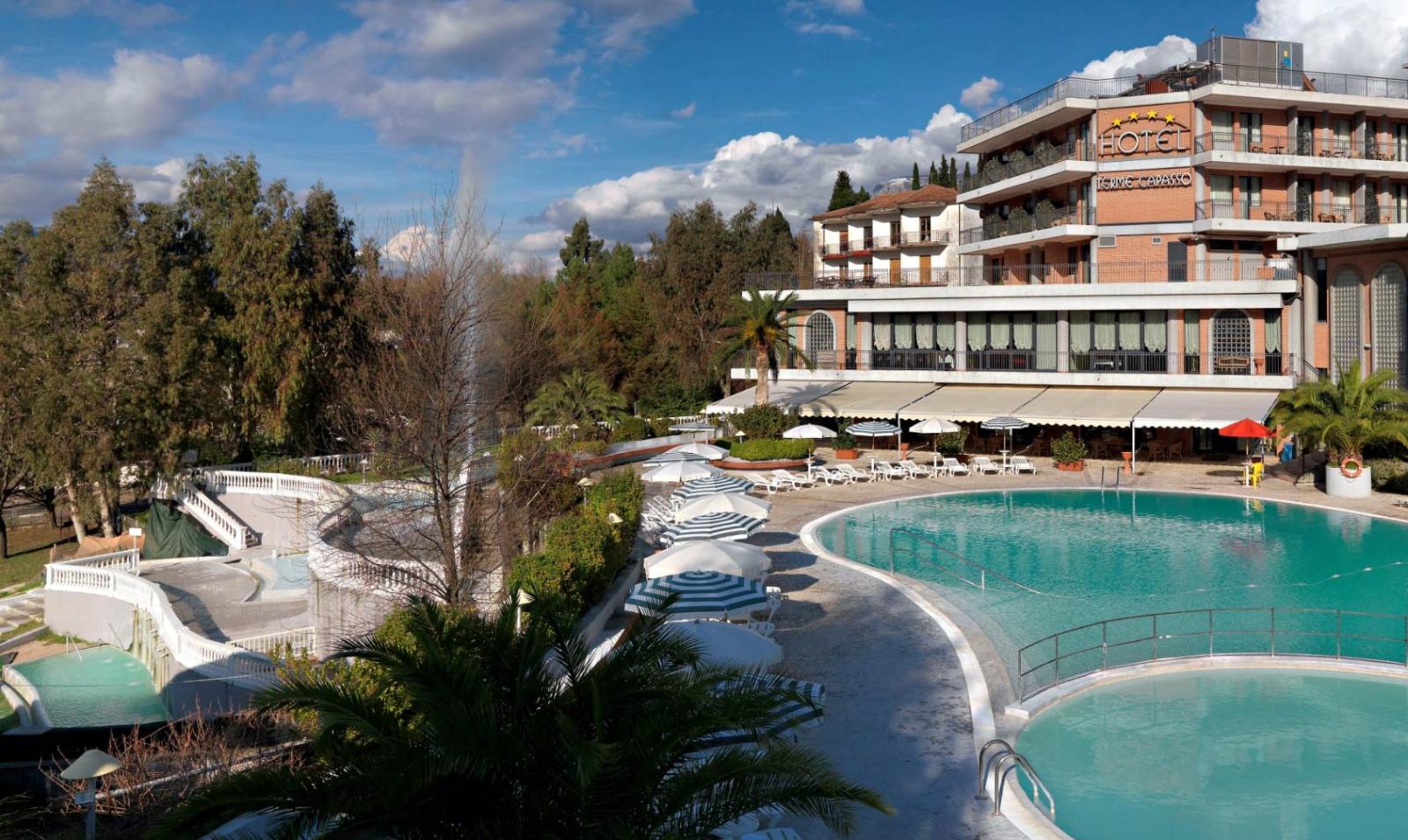 Outdoor thermal park
Swimming pools on 4 different levels surrounded by nature
Hot thermal water
Each tub has a different temperature
Entrances and fees
Shop online for many benefits
We are the only park open every day until late at night: come and see the stars!
The spa park can be reached directly from your room
The hottest thermal water in the destination, directly from our springs
Wellness treatments with the benefits of thermal elements
Outdoor swimming pool
With hot thermal water from our springs
Mud waterfalls
Rich in valuable health principles and with a powerful beneficial effect
Venus Bath
The wonder of balneotherapy for the well-being of mind and body
Natural geysers at 60°
The rhythm of nature emerging from the spring of direct water
We take advantage of the properties of thermal water to get the best benefits from treatments
Rely on our professionals to restore your mental and physical well-being